Villa la Perla

About Villa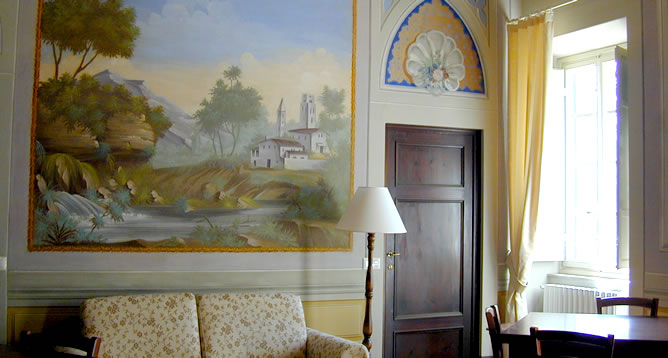 Villa La Perla is a charming b&b in Tuscany where the athmosphere of a historical mansion coexists with the comfort of a hotel.

The Villa was built by the end of 1800 and welcomes its guests in 10 hotel rooms and Family suite, some of them with frescoes and view. The beautiful , frescoed lounges face the flowery garden, equipped with table and chairs for breakfast, and sunbeds and armchairs in the large solarium area.

The Villa is surrounded by a wide, flowery garden, with secular trees, a perfect corner to relax after spending the day to explore the treasures Lucca offers. Upon arrival, guest will be given the keys of the Villa, to be free and independent during the whole stay.

At disposal of all guests a large, private and fenced parking area, and free WiFi in the whole Villa.
At about 100 mt from the Villa there is a bus stop for local buses to the city centre.
Tuscany auto collection Lucca

Saturday 6 and Sunday 7 June, at the covered market in Marlia , is planning an extensive two - day event dedicated to fans of cars and engines ; the first edition of Lucca Tuscany Car Col ......
The feast of Santa Zita

The feast of Santa ZitaOn 27 April each year the city of Lucca celebrates Santa Zita. Piazza S.Frediano and square Amphitheatre are covered with colorful flowers and plants to ......
Via Francigena

The Via Francigena, Franchigena, Francisca or Romea, is part of a bundle of routes, also called Romee streets, which led from Central Europe, especially from France, to Rome. In southern ......